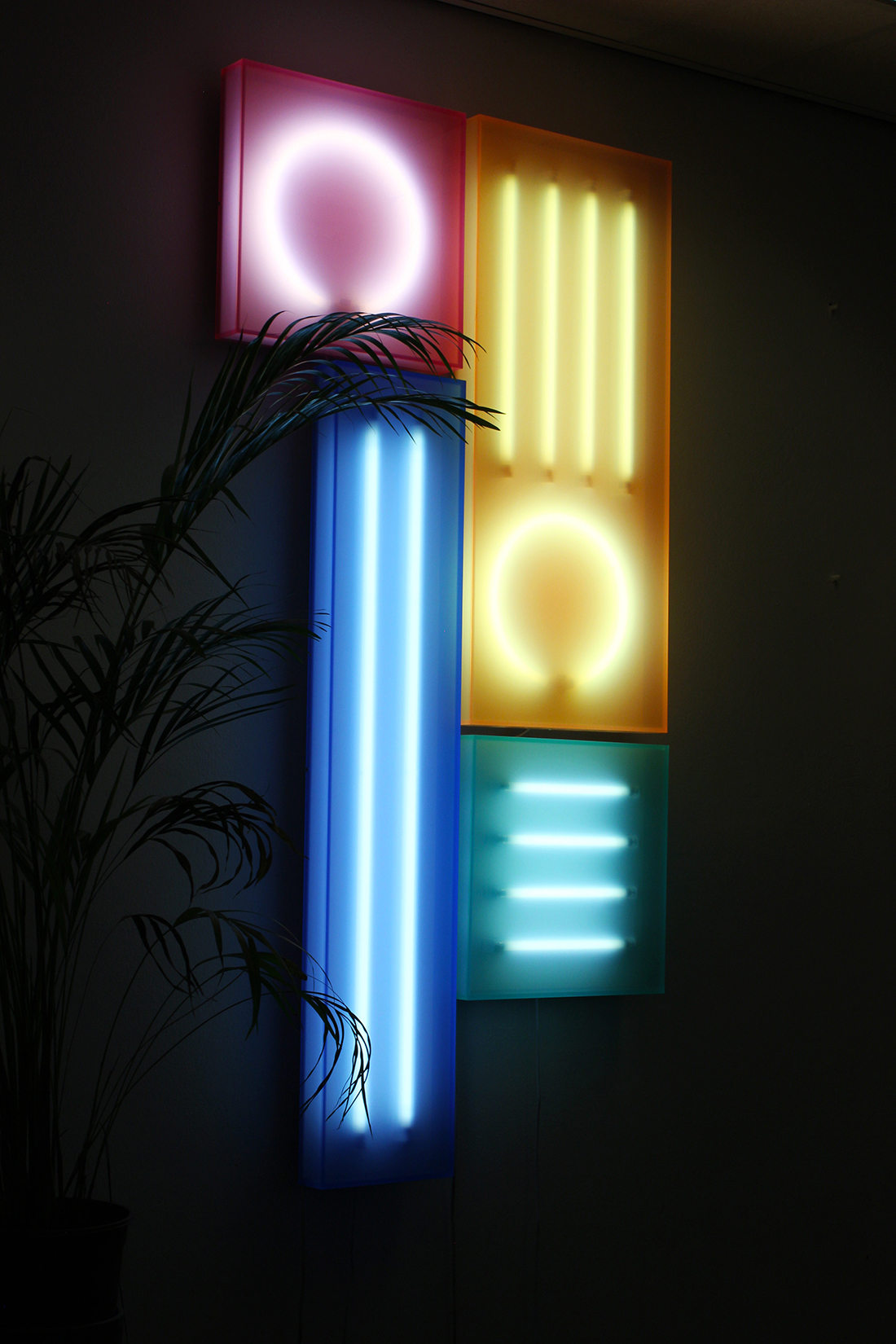 Types: O, O I I I I, I I and I I I I
Studio Koen Steger introduces a new series of playful lamps designed in collaboration with Pyrasied.
Koen on the concept: "To me light is the visual equivalent of music. For this series I designed 4 lamps. Each of them represent a certain musical note. Together they form an chord. Hence the name TONE. The lamps are made out of high-quality acrylic and will last for a long amount of time. Besides that the acrylic is recyclable." The colourful series originated out of the interest for the extraordinairy characteristics of the Myst material and the love for industrial tube light. The myst material absorbs and diffuses light at the same time. Because of the absorbation the tubelight looks different on Each side of the lamp. The Lamp seems to trap light within like water in an aquarium.The modulair shapes enable you to create a unique composition on a happy note: TONE. The lamps are designed and produced for Designjunction 2018 en are featured in Frame Magazine November / December 2018. The second version of the lamps are adjusted by placing the transformers behind the fixture to give the lamp a more clean look. The lamps are available in 4 different colours: pink, blue, green and orange.