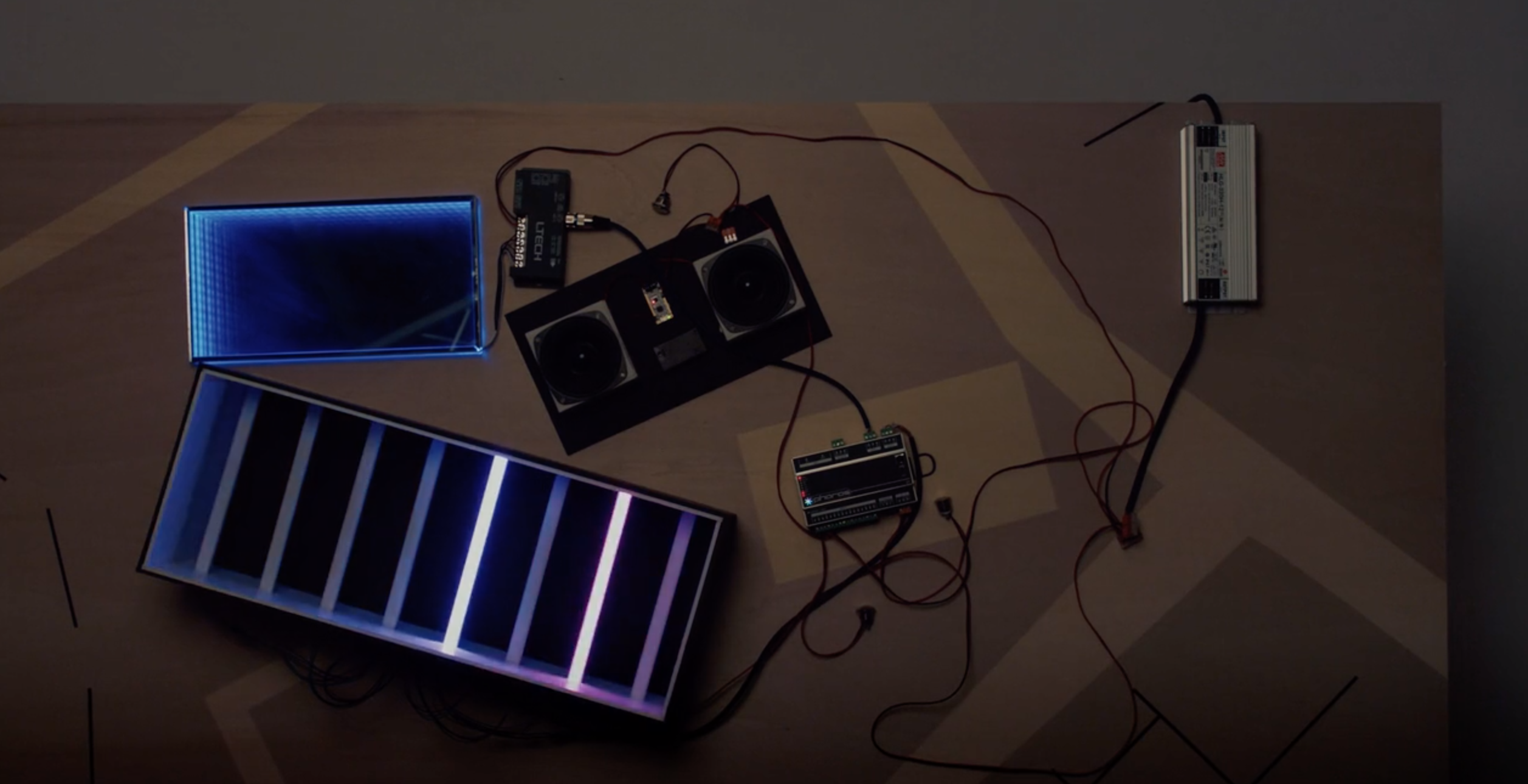 Creativity for the world of tomorrow
Studio Koen Steger develops spatial design concepts that focus on interaction with people. These concepts take shape in the form of spaces, installations and objects.
In collaboration with cultural and commercial clients, creativity is spread through spatial design together with light. It stimulates innovation and imagination – important elements in this fast developing world.
The main focus of Studio Koen Steger is on the relationship between light and three key elements: the mind, reflection and music. Within these themes, work is created which explores the boundaries of art, design and technology. Studio Koen Steger was founded in 2015 by Koen Steger and joined by Neal Groot in 2017.
Interested in a collaboration? Please send an email to info@studiokoensteger.com or call +31620715933.
Clients and collaborations
VPRO 
BNNVARA
Amsterdam Dance Event
Centraal Beheer Achmea
Thuishaven Events
Stadsschouwburg de Harmonie
Mysteryland 
Oostpool 
Spotify 
Pyrasied